Tuesday, 11 August 2020
Face coverings: when to wear one and who is exempt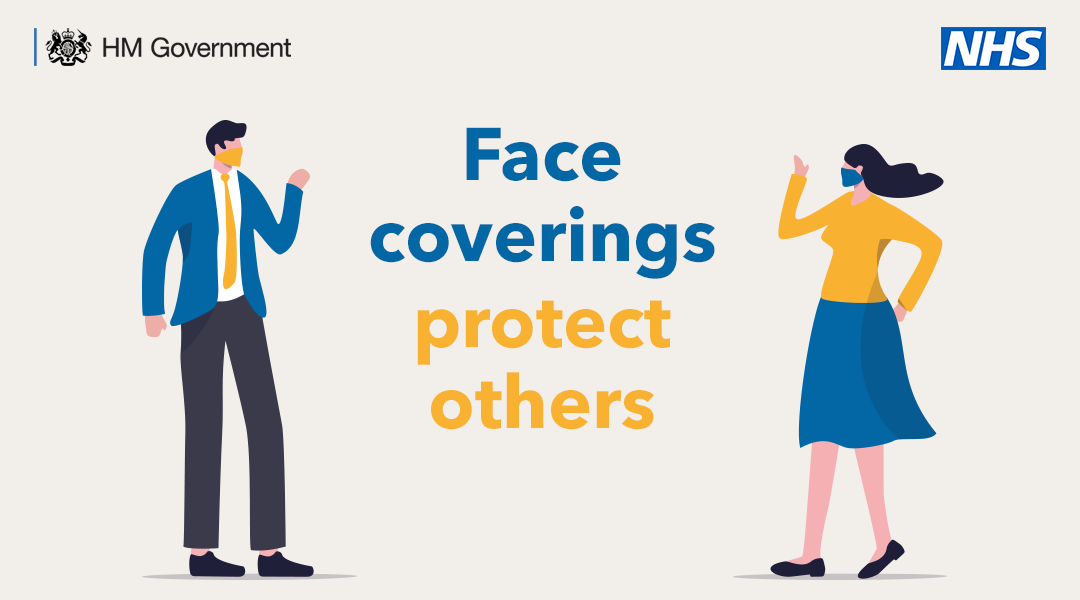 Important information on who needs to wear a face covering and how to download an exemption certificate if you are unable to.
Coronavirus (COVID-19) usually spreads by droplets from coughs, sneezes and speaking. This is why wearing something that covers your face in public places is so important in controlling the spread of the virus.
A face covering is something which safely covers the nose and mouth. You can buy reusable or single-use face coverings. You may also use a scarf, bandana, religious garment or hand-made cloth covering but these must securely fit around the side of the face.
There are some places where you must wear a face covering, such as:
on public transport, including buses and trains
in shops and supermarkets
in NHS settings, including hospitals, pharmacies and GP surgeries
You do not need to wear a face covering if you are unable to for good reason. This includes, but is not limited to:
children under the age of 11
people who cannot put on, wear or remove a face covering because of a physical or mental illness, impairment or disability
where putting on, wearing or removing a face covering will cause you severe distress
to avoid the risk of harm or injury to yourself or others
if you are helping someone who relies on lip reading, clear sound or facial expressions to communicate
Please be mindful and respectful of others in such circumstances, noting that some people are less able to wear face coverings, and that the reasons for this may not be visible to others.
You do not need to prove that you are exempt from wearing face coverings. However to make communicating this to others easier, you can download a free exemption badge from the gov.uk website to print off or display on your smartphone. You do not need to ask your GP for an exemption letter.
The full government guidance on face coverings can be found on the gov.uk website.
Content provided by NHS Liverpool Clinical Commissioning Group (CCG). For more information, please visit
www.liverpoolccg.nhs.uk
.
Published on Tue, 11 Aug 2020 10:04:34 GMT
Modified on Tue, 11 Aug 2020 11:49:56 GMT